Outdoor Nerd Nite 2019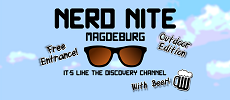 02.07.2019 -
Once again, the summer reached Magdeburg. So it's time for the Outdoor Nerd Nite 2019.
You can already sign up today for the event on the Facebook event page.
Being a nerd means to dive head first into fascinating topics! These don't necessarily have to include computers, comics and science in a dark basement. Indeed, it can be about very interesting forms of sports in open nature! The Student Chapter of SIAM Magdeburg presents the Outdoor Nerd Nite 2019 on Tuesday, 2nd of July 2019, starting at 6pm. It will take place on the lawn in front of building 16 of the Otto von Guericke University.
The program of this Nerd Nite is:
"Quidditch outside of Harry Potter" (English)
Franziska Clare

"Flunkyball der FBM stellt sich vor" (German)
Elwyn Perez, Trsitan Endler, Moritz Strübe, Jonas Frühling

Also drop by at our Facebook event site and the official Nerd Nite website.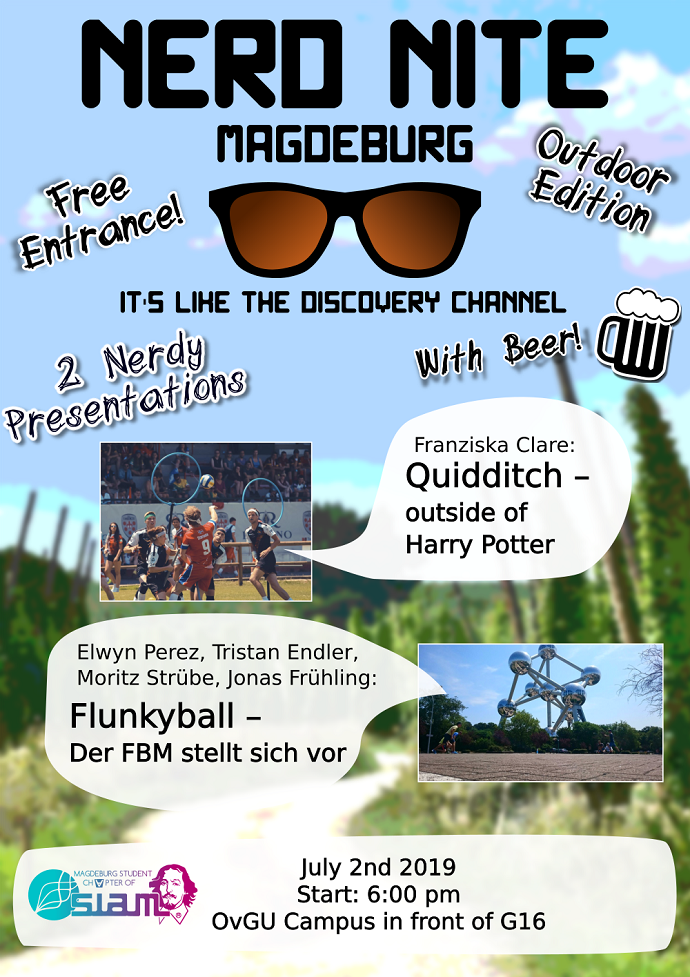 ---
Take here a look on photos from this event.